Gift Ideas For Health-Conscious Individuals
Lifestyle • November 8, 2022 • 9min read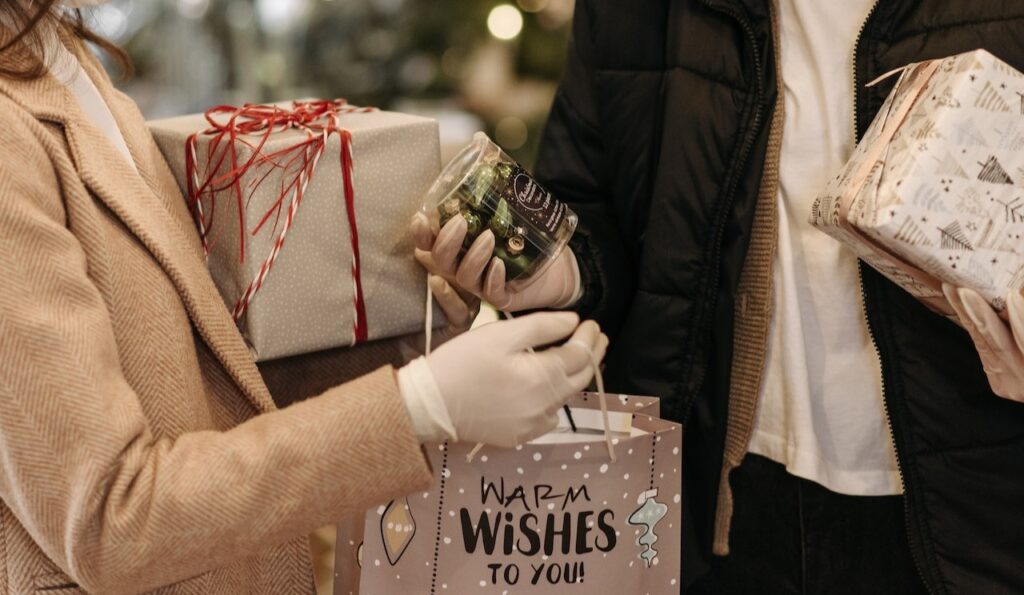 Introduction
It is that time of the year again! Soon, you will need to hang the stockings stuffed with healthy gifts for your loved ones. And we got your back if you run out of ideas. We present a healthiest gift list helping to maximize the amount of Christmases celebrated with your family and friends.
Choosing gifts is often a challenging process. Sometimes you can easily get off with a bouquet or an expensive perfume. Yet, often choosing gifts for health-conscious older adults may become an intricate process.

Go on reading this article to find out what we, as a health-centered company, have to advise as holiday gifts for yourself and your beloved ones.
Healthy Gift Ideas For Wellness Enthusiasts
You may agree that the last 3 years were hectic with all the quarantines deteriorating our mental health and immune system. Nonetheless, this tough experience made us care more about our health.

Now, more than ever we understand that everyone deserves holistic healthy gifts. These gift ideas may suit both her and him. However, when it comes to certain healthy food or beverage presents, being aware of a person's allergies and intolerances is a must.

1. Humidifier As A Simple Healthy Gift
Dry air may cause several problems with the nasal system causing breathing issues, and also may be a cause of dry skin and lips. Also, in case of allergies, moist air helps alleviate the symptoms. Hence, keeping the place 40% humid is always a good idea to prevent germs and manifold viruses.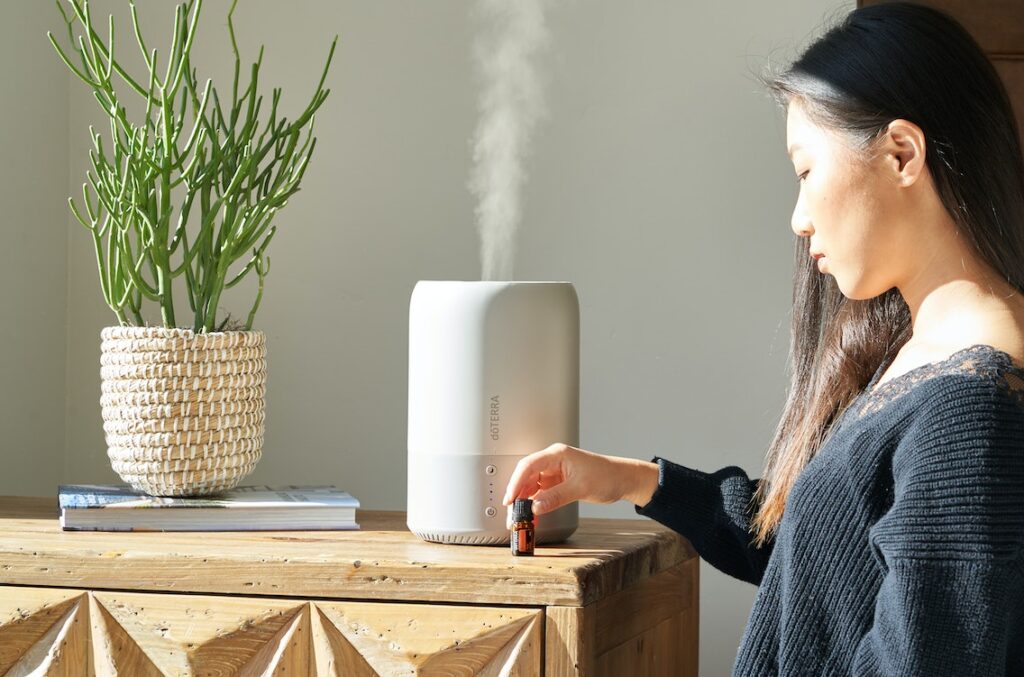 Image source
A humidifier is also a good gift idea for children who often contract viruses. If you want to double the health effects of the humidifier, gift some essential oils alongside the device. Essential oils not only fill the room with pleasant aromas, but help to reduce stress, improve sleep quality, strengthen the immune system, and help cope with headaches and even migraines.
But note, people may be allergic to certain scents such as circuses, flower essential oils, etc. So, make sure to check them before buying this healthy gift.

2. Wearables To Track Health Status
Health enthusiasts, no matter what age they are, should be aware of the biomarkers to keep track of what needs to be improved. Here come wearables with affordable prices to stuff the stockings of your health-geek friend or a relative.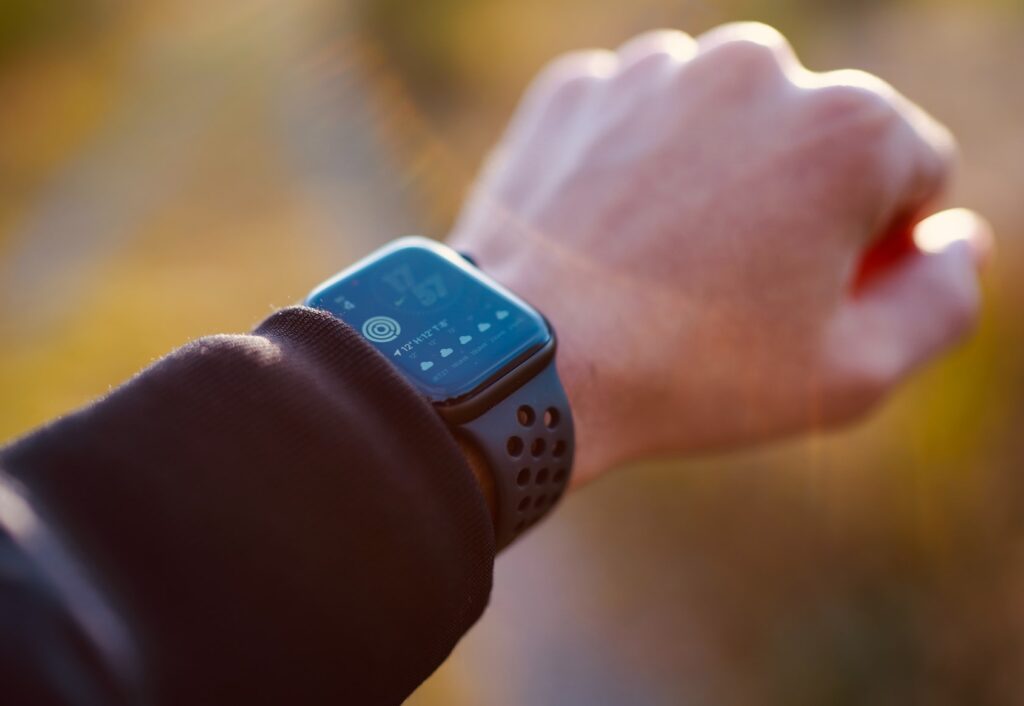 Image source
These can be watches that track heartbeat, blood pressure monitors, or an Oura ring that senses and balances sleep quality.
3. Non-Prescription Food Supplements
Now, when you checked the allergy risks, you may think of several supplements or vitamins to give as a holistic gift. A bioavailable pack of vitamin C for the upcoming cold weather (depending on your location) can be a caring gift to boost the immune system.

Depending on the age group, people over 40 may be happy to receive vitamin B6 for sustainable brain and nervous system activity, plus, a strong immune system. A good gift for a woman aged 35 and above may be Folate and vitamin B12 for keeping blood cell formation, mood, and energy levels.

Healthy supplements for both women and men can be
Ashwagandha
Quercetin
Curcumin
Betaine (TMG)
Resveratrol
4. Supplements As A Healthy Gift For Longevity Enthusiasts
To make every new year add a number to only chronological age but not biological, make the longevity gifts a priority. Here we could not go without our beloved NMN supplements that are scientifically proven safe supplements to prolong a healthy lifespan.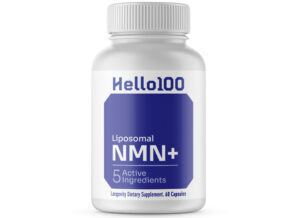 If you do not want to buy all the essential supplements and vitamins separately, think of an all-in-one formula. For this reason, consider Hello100 NMN supplement with a 5-in-1 formula containing above mentioned TMG, Resveratrol, Vitamin B12, and Folate in one bioavailable capsule.
5. A Health App Subscription 
Better than a Netflix subscription for a cozy holiday evening can be the annual subscription to a health app as a gift. This can be an application for building habits, healthy nutrition, and sleep quality tracking. Or it can be a subscription to an app like Yours helping you to meditate and heal through breathing.
Moreover, wellness-gift lovers may also like apps with loads of physical exercises like pilates, yoga, aerobics, and more. These are suitable gifts for men and women of different age groups.
6. Simplest Healthy Gift- Grounding or Yoga Mats
All of us have a friend or family member fond of yoga or connecting with nature. You may agree it is one of the ways to combine the active and the mindful for wholesome life. And the best holiday gift for yoga or pilates lovers may be the yoga mat. It is a light and multi-functional gift for wellness enthusiasts.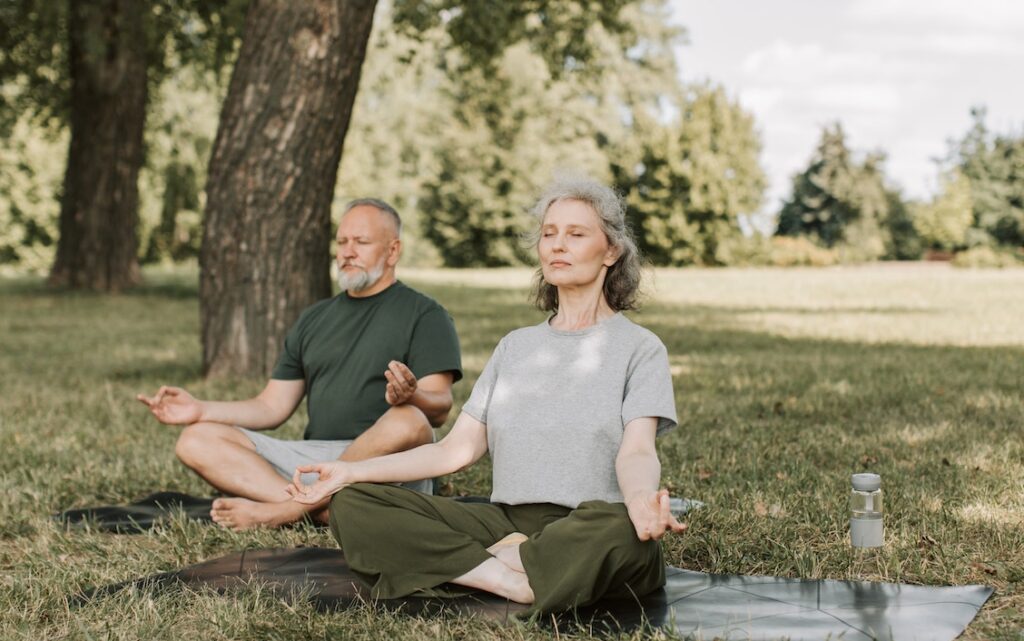 Image source
It is also renowned that connecting to the Earth's electric surface transferred balancing effects for the human body. However, it is not always possible to walk barefoot. But you can help your close ones enjoy that connection through a grounding mat that acts like the electric surface of the Earth. As a result, they improve sleep, render relaxation, and even pain relief.

7. Healthy Gift Idea For Children
Let us not forget that children wait for gifts more than adults do. And their emotional and physical stability is crucial to growing up healthy adults. For this reason, you can consider toy sets thoroughly designed by psychologists for children's social and emotional health.

Kimochis are an excellent example of these types of toys. Besides making a proactive gift they help parents understand their kids' emotional state and also teach them to express their feelings. By giving these gifts, you may ensure the child's future mental health.
8. A Gym Subscription
A constantly active body ensures healthy aging, however, the routine life may sometimes make us seat longer hours. But not always walking or running outdoors can appeal to everyone. So, if you have a friend or a family member who would be motivated to lead an active lifestyle with an alternative solution, a gym subscription can be an amazing gift.
An annual gym subscription can be a healthy gift for both your parents and other family members and a health geek. Of course, do not forget about yourself.
9. A Healthy Recipe Book
With the approaching holiday season, we catch ourselves more on snacking unhealthy foods. Plus, the Christmas table is not always covered with the healthiest dishes. To balance out the loss of useful nutrients after the holidays, you can choose a healthy recipe book as a gift both for her and him.
You would certainly want to gift a recipe book or even a small leaflet with dishes to prolong a healthy lifespan. For that, you can check our simple recipes leaflet with 3 dishes rich in NMN. Just drop us an email and receive the printable PDF to include as a small gift with other holiday presents.
10. Low-Maintenance Plants
Probably everyone loves plants, but not everyone likes taking care of them, moreover when there is a risk to kill them. This is why low-maintenance indoor plants can be a perfect gift for plant lovers during this holiday season.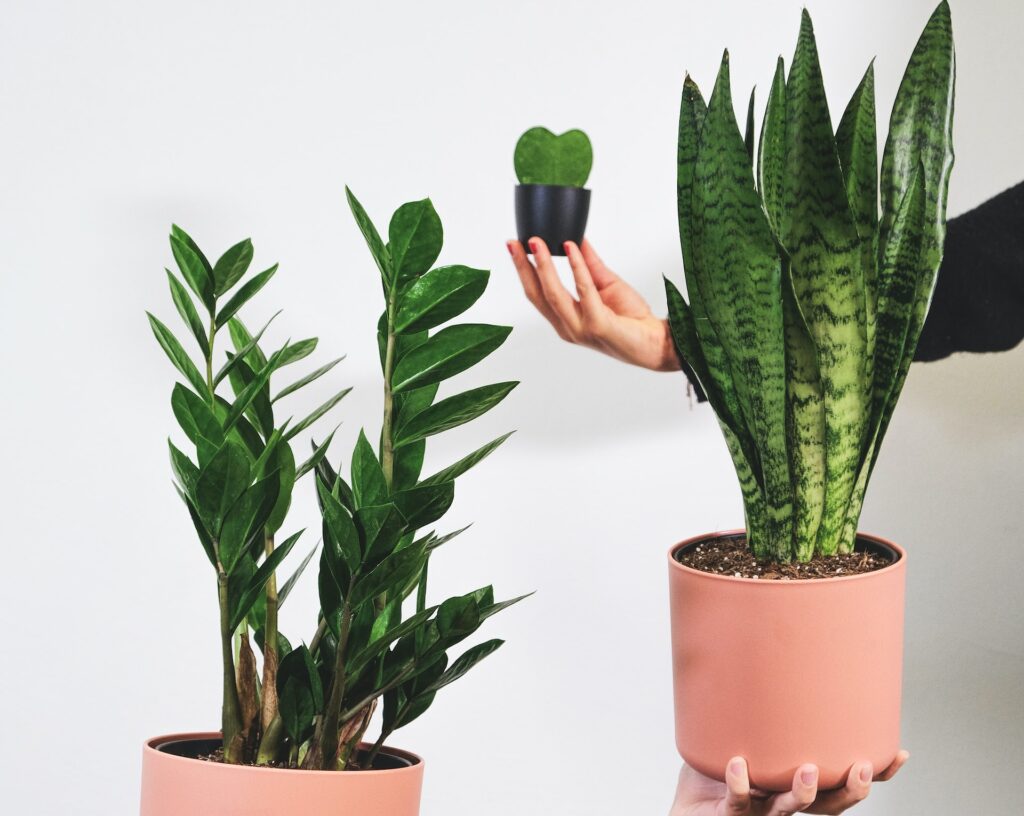 Image source
Besides making the space more comfortable and lively, they clean the air, increase your mood, and may even help cope with stress. Plants are living organisms that breathe and some of them are even producing oxygen. Some of such low-maintenance and oxygen-producing plants are
Snake plant
Pothos
Areca palm
Spider plant
Peace lily
Aloe vera
ZZ plant or Zamioculca
11. Trekking Or Walking Poles
For someone who likes walking poles can be a perfect gift. Initially, trekking poles were used by hikers to help them with balance and pace. Later they became popular due to Nording walking when special types of trekking poles were invented in 1988.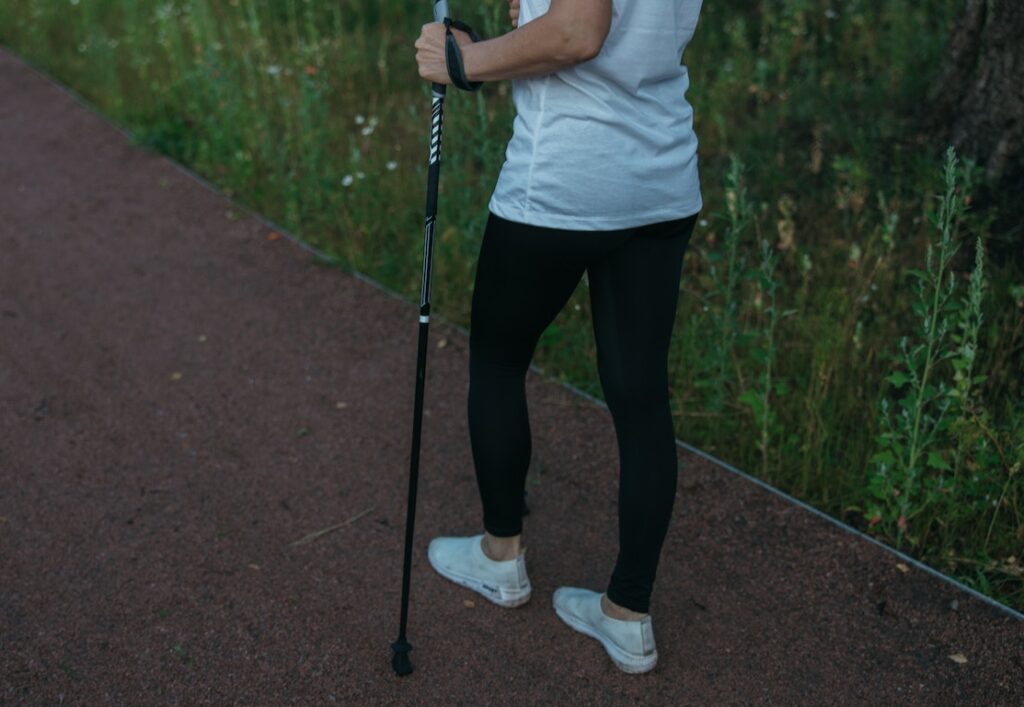 Image source
Thanks to their design, walking poles help to activate multiple muscles at once including the abdominal, shoulders, chest, spine, and core muscles. Nordic walking with poles is a type of low-intensity exercise that helps to improve balance, posture, and was even scientifically proven to help in maintaining telomeres length– a vital aspect for a longer lifespan.
12. Tea Collection As A Holiday Gift
As simple as it is, the tea collection is one of the best gift ideas for this holiday season. You can be sure that tea lovers will appreciate your efforts and caring.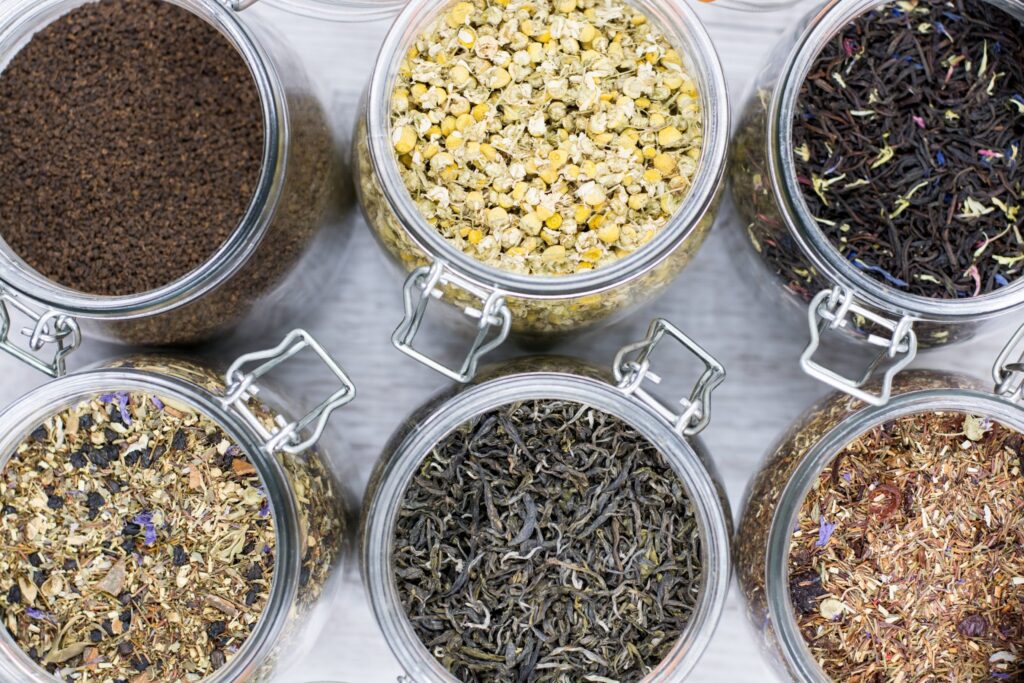 Image source
Besides being aromatic and looking festive, teas pack numerous healthy benefits. 1-3 mugs of tea every day may carry such health effects as a strong immune system, better sleep, weight regulation, relaxation, and pain relief. Your tea gift collection may contain the following healthiest teas
Low-caffeine green tea
Chamomile tea
Hibiscus tea
Ginger tea
Oolong tea (traditional Chinese tea)
Spearmint tea
Peppermint tea
13. Selection Of Olive Oils
Yes, olive oils can be healthy gifts for everyone and this is a gift that you know will be used. Same as fancy bathing stuff and candles, most people do not like spending money on quality olive oils for themselves.

Olives oils make every dish even more delicious and salads even healthier. And for this, you may choose the highest quality of extra virgin olive oils as a gift. According to Harvard University Scientist David Sinclair's nutritional recommendation, a spoon of olive oil every morning helps essential nutrients from your breakfast get absorbed into cells.

By giving quality olive oils as a gift you give the other person the following health impacts
Anti-inflammatory protection

Unwanted weight loss

Healthier skin

Better metabolism

Bone health

Balanced blood sugar
14. Indoor Air Quality Monitor
The industrial world makes the environment sometimes even a hazardous place to stay longer. But the same may be true for our homes too, where we can get exposed to radon and polluted air. With this in mind, you can think of an air quality monitor as a protective healthy gift for yourself and your loved ones.
This device will help detect and eliminate sources of toxic air at home. Plus, will help you regulate the indoor air quality for reducing viruses and bacteria and increasing productivity and comfort.
Final Words
Gifts are a huge part of any big occasion, especially for Christmas and New Year's seasons. Meaningful gifts are both satisfying for the giver and receiver, more to this, when they are also health-oriented, take up a special shelf.

If you want to make the gift-giving process stressless and pleasant, refer to this short list of healthy presents. Importantly, they are suitable for men and women of any age.